What causes tangled hair?
Posted September 12, 2013 by Priscila Conte in
Beauty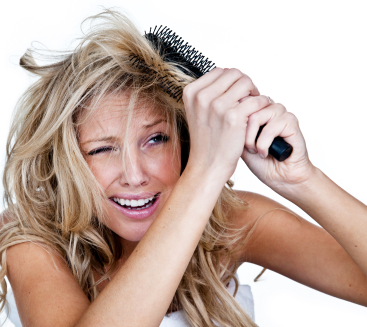 Hair that tangles frequently might have genetic causes. This is not very common, but there is actually something called the Netherton Syndrome that manifests itself in childhood.
Other than the hereditary reasons, among the most common causes for this condition are:
Chemical causes:
A shampoo with too much detergent, pigment, alkaline pH level (above 6.5) and salt in its formula.
Colouring your hair in intervals of less than 30 days.
Chemically straightening your hair in intervals of less than 90 days between applications.
Using more than one chemical procedure at the same time, e.g. straightening and colouring the hair.
Physical causes:
The effects of the sun (which are highly destructive and are worsened by the contact with seawater and pool water, due to the copper and the chlorine present in the products used for sanitising the water).
Contact with pollution, soot and fumes from cigarettes that impregnate the hair, weakening it.
Use of a hairdryer and hair straightener in high temperatures.
Use of excess force when combing, drying or styling your hair.
Frequent habit of securing hair with tiaras, hair ties, clips and bobby pins.
Tying your hair while wet without first untangling it with an appropriate comb or brush.
Styling with rollers.
Washing hair with harsh circular movements.
A comb or a hairbrush?
The best tool is the paddle brush. First you need to divide your hair into sections and then you start detangling your hair working up from ends to roots.  These brushes can be found in various materials, including wood.
A paddle hairbrush: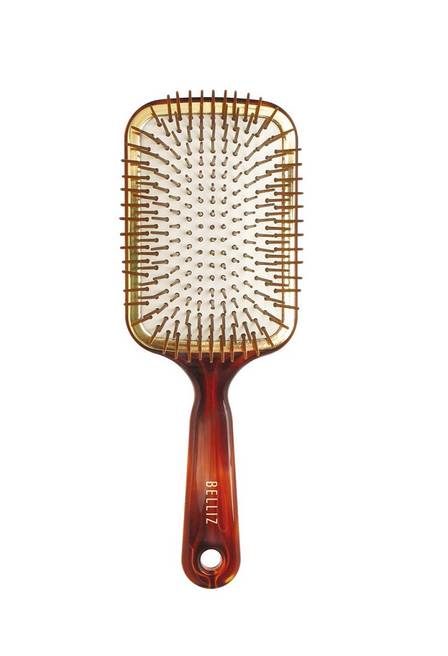 A wooden paddle hairbrush: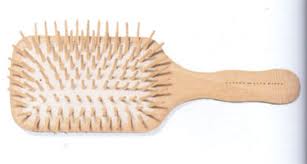 Next week, you will learn tips for preventing your hair from tangling. Don't miss it!
Priscila Conte