40-Day Challenge – Day 1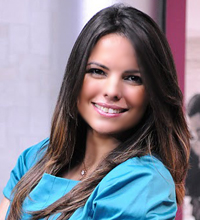 Today is a new beginning to all of us who will be taking part in this challenge. If you really put into practice everything we will be talking about in these videos, you will never be the same again… A new better you awaits at the end of these 40 days.
A challenge to be beautiful in God's eyes!
Invite all your friends and let the surgery start. 🙂
You will need a partner. It can be one or more, no problem. What is the purpose of having a partner, Nanda?
Well, it is all about motivation and sharing. You will be able to share your experiences with one another. You will be able to motivate one another to carry on and to be the best you can be.
I will post 40 videos, one per day, starting today. In these videos, there will be tasks for you to do, but don't worry, most of them will require only one important thing… but that you will need to find out!
Today, all I want you to do is to write your name, the church you attend and the country where you live in the comments section. Then, watch the video, and you will have a lot of thinking to do…
See you all tomorrow. 😉