Accessories
Posted November 9, 2013 by Priscila Conte in
Blog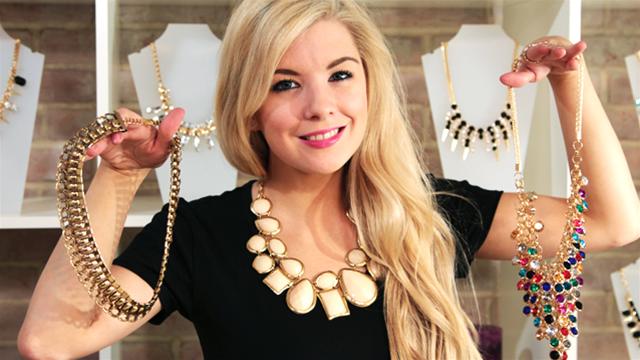 Hello girls, today as you can see, we will talk about the importance of accessories. They are key fashion pieces; they enrich looks, they are style indicators, and they multiply your wardrobe!!! They update your look without you having to spend too much money, and they will always be there for you—your shoes, necklaces, scarves, bags, earrings, rings, etc., will continue to fit you even if you put on or lose weight, get pregnant, get old, in other words, they are our best friends! 😉 So before you even go out shopping, see if you have a nice pair of earrings, a statement necklace, bracelets that match your style, fashionable rings, and so on.
Now, let's see how necklaces can transform a simple look:
A black top with a statement necklace!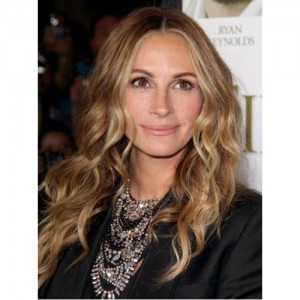 Imagine this top without this necklace… So plain, isn't it? Look at how the necklace enhanced the look!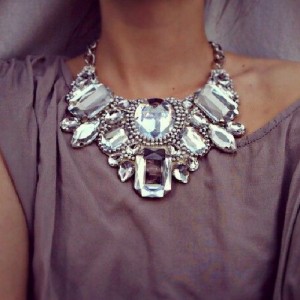 A simple striped top with a beautiful necklace!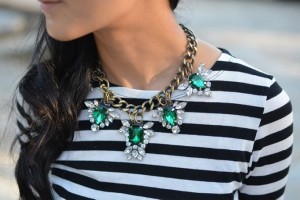 Beautiful colours! If it wasn't for the necklace…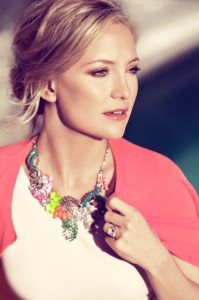 A plain leather top and an accessory that made all the difference!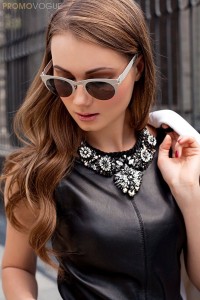 Sometimes we think that a patterned top doesn't need a necklace, let alone a statement necklace… But take a look at this. Spot on!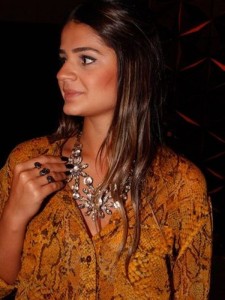 It's amazing what an accessory can do… If you took the necklace out, I'd say this top was to be used to go the supermarket, street markets… LOL!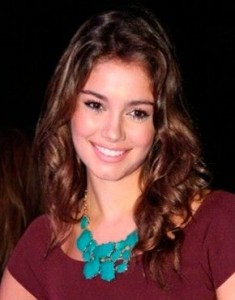 Beautiful! This mega necklace was all this look needed!
Would we buy this necklace if we saw it on its own? But look at it against the plain blue top.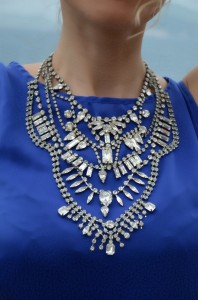 Necklaces and more necklaces…
Well, it's all for today. Don't forget to invest in accessories; they're essential. Next week I will talk about the importance of bracelets and rings.
A big kiss to all of you and until next week!
Priscila Conte