The calling for the altar… What does this mean?
Posted October 25, 2013 by Motlatsi Bernardino in
Blog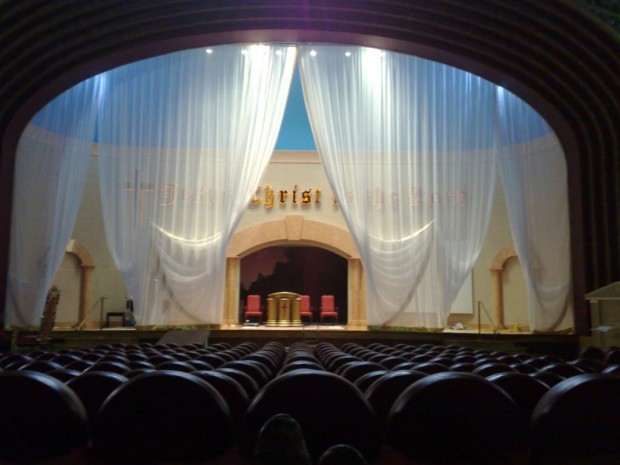 Many times in the church we create our own way of speaking, don't you agree? I'm referring to terms like "open your heart", "enter into the presence of God", "you will breakthrough", "born of God", etc. But what do these terms really mean? Sometimes it can be confusing. Today I want to address and clarify one of them, which is quite common—"to be called for the altar."
We always hear that besides being baptised with the Holy Spirit, we must be "called" to do the Work of God on the altar. But what does this actually mean? What actually is this "calling"? I'll tell you what happened to me to clarify what a calling is.
I can still remember how it all happened. It was a meeting (The Clash of Gods) we had at FNB Stadium, in South Africa. I was an assistant, a student, and even then, I had a desire to do God's work, but it was for the wrong reasons. I admired the pastors' wives so much and wanted to one day become a great woman of God just as they were. That was not wrong, but I did not need to become a pastor's wife in order to be a great woman of God, and that (wanting to be like the others) would not sustain me in the Work of God when the time came to sacrifice.
Little did I know that something very special and unforgettable was about to happen on that day. After many prayers and struggles against the devil, it was time to seek the Holy Spirit. I found my little corner to talk with God, and there my life changed. I began to pray, telling God how much I wanted to serve Him. In the middle of my prayer, I felt a strong desire to open my eyes, and when I opened my eyes I saw the crowd. Then God called me to the altar. What happened?
First, I felt the pain of God. There were more than 50,000 people in that stadium, and not enough people to care for them. God's affliction for those souls became mine too. The pain was strong. In that moment was born a hatred against the devil and a great desire to undo his work in those lives. I felt a great desire to leave everything behind and do the Work of God. That was the moment of my calling. In prayer, I surrended my life to do God's Work. My personal dreams died at that moment. I was no longer interested in making money, dating, or taking care of my family. I began to dream God's dream. I wanted to serve Him for the rest of my life; to win souls.
Everything I did that did not contribute towards this goal became meaningless to me. I started to feel like an ET in my world, like a fish out of water. Because of the preparation I needed, it took a while before entering fully in the Work of God. But from that moment, all I could do to win souls while serving as an assistant, I did. Every decision I took, including the decision not to date David, was for that purpose.
So "the calling" is a personal decision that you make to surrender your life to do God's Work, based on the will (of God) which is born in you to win souls. This has nothing to do with falling in love with someone who does the Work, or the admiration for those who serve on the altar, or the desire to be admired like them; it is a personal surrender, something that happens between you and God, something very special and unforgettable. It is a commitment that you take with God to fight side by side with Him to accomplish His dream. It is this calling that enables you to become a tool in God's hands.
When you are called, you are able to do everything for God's Work—sacrificing your family, your country, your language, your customs, desires, dreams… everything! Your life no longer belongs to you… You surrended it the moment you were called.
I'm not saying that it will happen to everyone as it happened to me. I have friends who were already married when their husbands decided to do the Work, and the choice was either do the Work of God or separate. But all of us had one thing in common; we made a personal choice to surrender  ALL of our life to win souls for God. There was a personal commitment.
Hopefully, now you understand better what is meant by "to be called".
A big hug, until next time.